Jordemm: Dachshunds & Other Breeders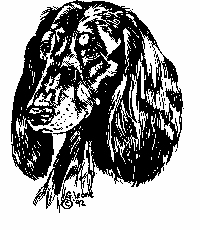 The Breeders listed below strive to consistently breed genetically sound and healthy pups and act in an honest and ethical manner.
---
Dachshund Breeders
Danny Boy (Jane Coleman) breeds Standard Long-haired Dachshunds. We co-own Danny Boy's Heaven Sent Ariel, a black & tan male with Jane.
* * *FLASH * * * Ariel wins Best of Breed at the Eastern Canada Dachshund Club specialty show on September 2, 2018 in Halifax NS. See the video
For an up-to-date list of Dachshund breeders located in Canada from Ontario to the Atlantic, here is the list
---
Dachshund Rescue
Canadian Dachshund Rescue is a group of volunteers who care about all dogs but know Dachshunds best. They will provide support before and after the adoption. Dogs are given up for many reasons. The top three reasons they've seen are allergies, moving, and having children. Contrary to some people's beliefs, not all rescue dogs are aggressive or 'messed up'. They all carry the baggage of losing their families and this makes some of them a bit clingy or nervous until they settle in your home. Canadian Dachshund Rescue maintains a 100% honesty policy about the history of the dogs they place. They can't tell you how a dog will behave in your home with your family but they can and will tell you all that they know about the history of dog and how he behaved in the foster home. Email them for more information.
---

Copyright ©1996 - 2018 by Howard Krakower
Last updated: September 3, 2016